Liberia Larsen-Rasputin
CRACMOL

+ MESSAGES : 64
+ MAISON : Slytherin
+ HOUSE POINTS : 214
+ DOUBLE-COMPTES : Psycho


Sujet: Re: - RECENSER UN ADULTE Dim 23 Mar - 18:04

---

PERSONNAGE :

Liberia Larsen-Rasputin

ETABLISSEMENT :

Poudlard

POSTE :

Bibliothécaire

Merci  

 

_________________

Maybe you think that you can hide
I can smell your scent from miles
Alexei S. Ludlow
MAGE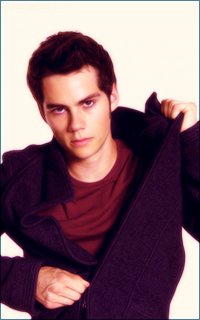 + MESSAGES : 5595
+ MAISON : Serdaigle
+ HOUSE POINTS : 372


Sujet: Re: - RECENSER UN ADULTE Lun 24 Mar - 16:03

---

je m'en occupe

_________________

Let's play the game where all of the life we lead can change +Today I'm not myself And you, you're someone else And all these rules don't fit
Perle D. Taylor
Admin

+ MESSAGES : 11663
+ MAISON : Serdaigle
+ HOUSE POINTS : 11824
+ LOCALISATION : Ministère


Sujet: Re: - RECENSER UN ADULTE Mar 25 Mar - 11:51

---

PERSONNAGE :

Perle Taylor

ETABLISSEMENT :

Ministère de la Magie

POSTE :

Employée au Service de Contrôle et de Régulation des Créatures Magiques - Section Capture, Enregistrement et Gestion des Loup-Garous. (C'est long  

)

_________________
Wendy Williams
CRACMOL

+ MESSAGES : 59
+ MAISON : Poufsouffle
+ HOUSE POINTS : 324


Sujet: Re: - RECENSER UN ADULTE Sam 19 Avr - 19:38

---

PERSONNAGE :

Wendy Williams

ETABLISSEMENT :

Tête de Sanglier

POSTE :

Barmaid

Merci!

 

_________________

© TAZER.


 

« I wanted a perfect ending. Now I've learned, the hard way, that some poems don't rhyme, and some stories don't have a clear beginning, middle, and end. Life is about not knowing, having to change, taking the moment and making the best of it, without knowing what's going to happen next. »
Kayla J. Stark
MAGE

+ MESSAGES : 1931
+ MAISON : Serdaigle
+ HOUSE POINTS : 1741
+ LOCALISATION : Poudlard
+ DOUBLE-COMPTES : william o. harrison


Sujet: Re: - RECENSER UN ADULTE Sam 19 Avr - 20:17

---

Je fais ça !

_________________

❝THESE ARE HARD TIMES FOR DREAMERS❞

It's over. I will always speak to you. And I don't mind if you don't say anything. Just because you went away, it doesn't mean you're not here anymore. Perhaps all I ever needed was this gift.
Contenu sponsorisé

Sujet: Re: - RECENSER UN ADULTE

---